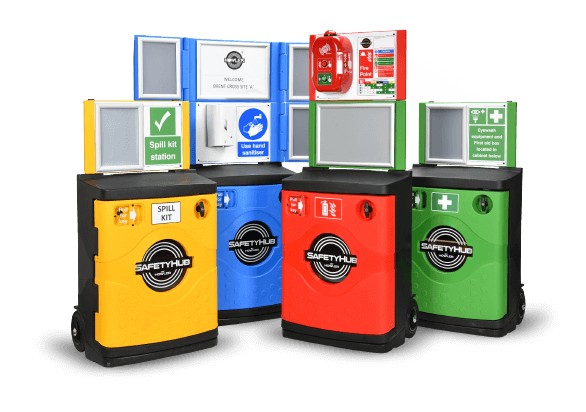 SafetyHub
A brand-new concept that is much more than just a mobile fire safety point. Your SafetyHub® can be configured as a PPE station, first-aid point, fire safety centre, spill response hub, sanitiser station, safety information centre and much more…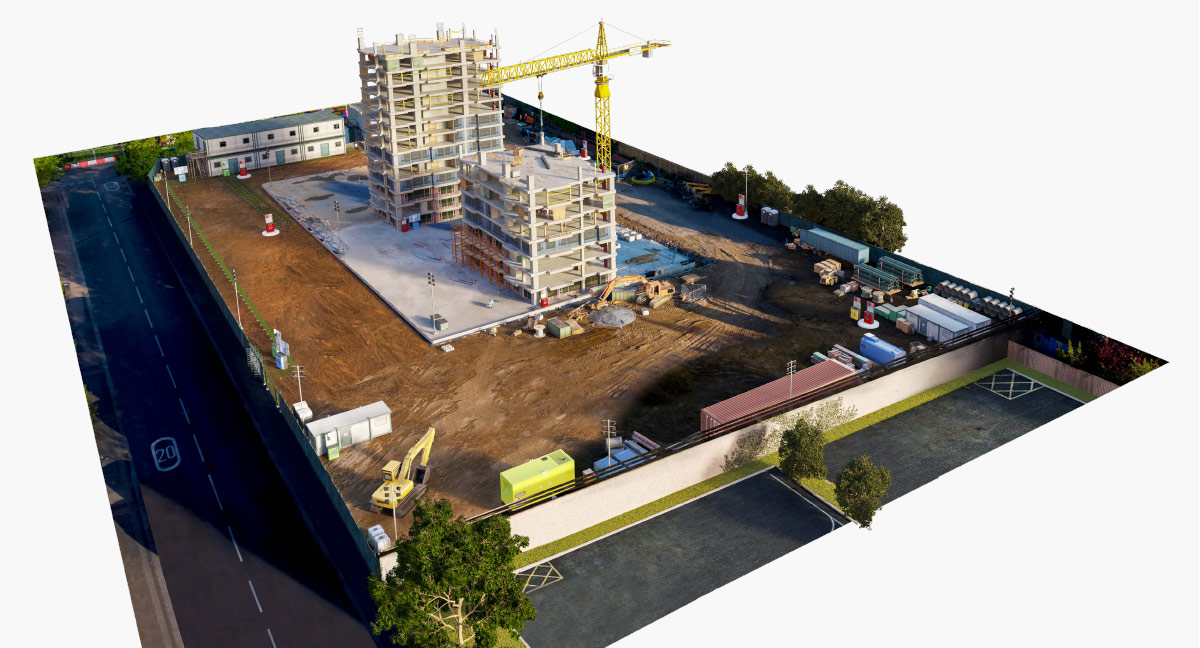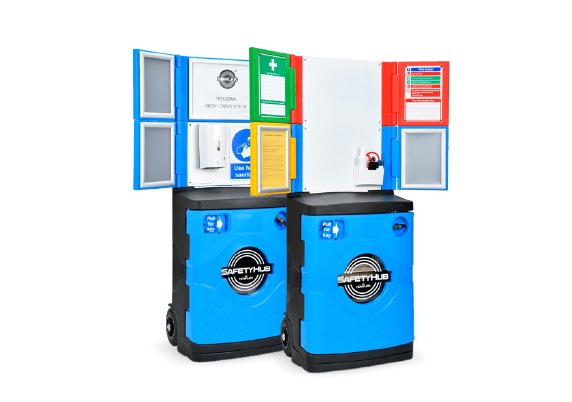 INFORM
From site entry to exit, ensuring that everyone is aware of the hazards at the construction site and the control measures in place is critical; only then can risks be properly mitigated and accidents prevented
Entry/exit points
Zonal hazard control
Daily activity briefing
Team assembly point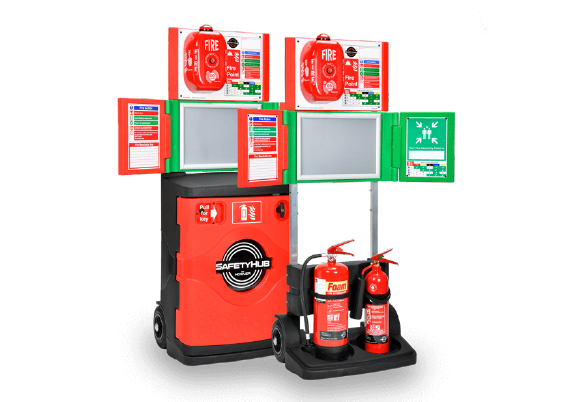 FIRE
Raising the alert quickly in the event of a fire and having the appropriate equipment on hand to deal with it, remains our utmost importance on every construction site. Be prepared and proactive!
Site-wide fire control system
Welfare & accommodation areas
Hot-works activity control
Combine with first-aid/spill response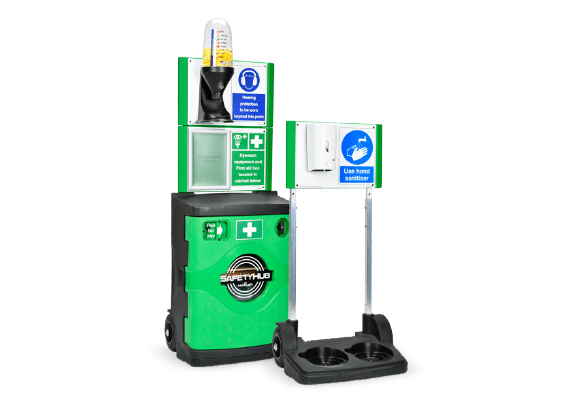 HEALTH & WELLBEING
Construction sites are hazardous environments and accidents can happen. Having an effective alert system in place and the correct response equipment available quickly can make the difference between a minor injury and a potential fatality.
Sanistation at entry/welfare areas
On-site response & control
PPE supply & control
Mitigate risks in specific zones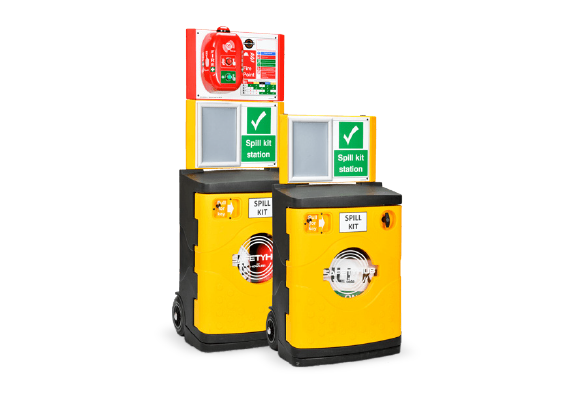 ENVIRONMENTAL
Fuel and chemical spills can be extremely hazardous to workers and to the environment. Getting control of a small incident with the appropriate equipment being available immediately is essential in preventing a more serious occurrence.
Near plant & machinery
Fuel bowsers & oil storage
Chemical storage
Delivery/storage areas
What is SafetyHub®?
SafetyHub® is a system of mobile, highly visible and individually contained stations that ensure professional management of health & safety in an ever-changing construction environment.
SafetyHub® cuts through the confusing and messy communication to ensure every person on site is aware of the safety measures in place, helping ensure an emergency never even happens. But if it does, they also know where to go and how to deal with it, quickly – whether it be a fire, a workplace injury or a fuel spill – before it gets serious.
Why use SafetyHub®?
SAFER
---
HIGHLY VISIBLE
You can't waste a second in an emergency: a safety point needs to stand out above everything else.
PROFESSIONAL
Raise the bar on your fire safety equipment and clearly demonstrate just how much you care about your construction team; they deserve it!
STABILITY
Solid construction and good design ensure that a safety point will stand up for itself, whatever the conditions.
100% COMPLIANCE
All statutory signage and intelligent placement of equipment to guarantee compliance and ease of use.
SIMPLER
---
CONTINUITY
By using the SafetyHub® system to manage all areas of site safety, you can cut through all the confusion of multi-message safety information and provide complete clarity.
MOBILE
A construction site is ever-changing. This makes agile, adaptable equipment essential.
CONTAINED
Keep all your kit in one place and keep it tidy; then it is there when you need it.
MULTI-FUNCTION
Combine fire, first-aid and spill safety into a single unit.
COLOUR-CODED
Simple yet effective, the bold colours of SafetyHub® provide instant clarity for every safety message.
SUSTAINABLE
---
LONGEVITY
Properly designed equipment shouldn't need to be thrown away at the end of every project; the core principle of SafetyHub® is its ultra-tough construction, designed to withstand all the rigours of site life for multiple projects over many years.
100% RECYCLABLE
The SafetyHub® CycleTM means a SafetyHub® never really dies; it just comes back in a different format!
5-YEAR GUARANTEE
To demonstrate our faith in the toughness of SafetyHub®, it's guaranteed for 5 years.
MADE IN THE UK
Component production and final assembly all happen here in the UK, ensuring full traceability and helping eliminate any hidden negative impact on the environment.