Description
In these times fire extinguishers, including self-service and conventional extinguishers, are more readily available than ever, but keeping compliance with all the relevant British Standards, especially for maintenance, is more difficult.
At Howler we offer a number of maintenance options that can help you manage this overhead in the most effective way.
Our extinguishers are kitemarked to BS EN3 and carry a five-year warranty, and our maintenance is carried out by BAFE approved engineers so that you can be confident that your insurance requirements are also met.
Configurations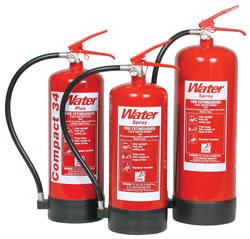 WATER EXTINGUISHERS
Kitemarked to BS: EN3
5 year warranty
For class A fires: wood, paper, textiles
Available in 3 sizes: 6 litre, 6 litre with additive, 9 litre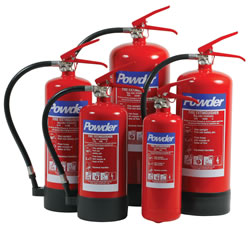 POWDER EXTINGUISHERS
Kitemarked to BS: EN3
5 year warranty
For class A,B and C fires: wood, paper, textiles, flammable liquids, flammable gases, electrical risks
Available in 4 sizes: 2kg, 4kg, 6kg and 9kg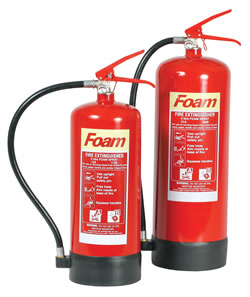 FOAM EXTINGUISHERS
Kitemarked to BS: EN3
5 year warranty
For class A and B fires: wood, paper, textiles, flammable liquids
Available in 3 sizes: 2 litre, 6 litre, 9 litre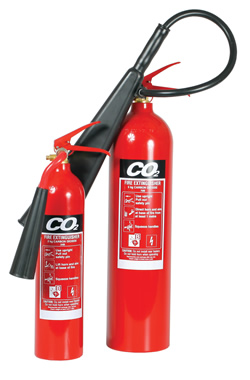 CO2 EXTINGUISHERS
Kitemarked to BS: EN3
5 year warranty
For class B fires: flammable liquids, electrical risks
Available in 2 sizes: 2kg, 5kg
Wheeled units for larger applications also available